Does Connecticut Workers' Compensation Insurance Cover Mental Health Problems?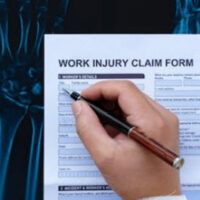 Normally, workers' compensation insurance only tends to cover injuries and occupational diseases that affect employees physically. However, there are exceptional circumstances where an injured employee may be able to apply for benefits when their injury is mental or emotional in nature – for example, depression or post-traumatic stress disorder (PTSD). It is important to understand the specific and rare nature of these situations before trying to apply, but it is not impossible to prevail in your request.
Generally, obtaining workers' compensation benefits in Connecticut is a straightforward process, assuming that your employer accepts your injury as having occurred on the job. You must file notice with both your employer and the Workers Compensation Commission office in order to begin receiving lost wage benefits (up to 75 percent of your net average weekly wage for the past year, less federal taxes), but medical and hospital benefits may begin immediately. That said, the majority of states' laws provide benefits for exclusively physical injuries.
PTSD is perhaps the most common mental health-related condition associated with a person's job, and it affects a higher percentage of workers than most people realize – statistics from the Anxiety & Depression Association of America estimate that approximately 8 million people nationwide live with PTSD. However, as of this writing, there are only 9 states in the U.S. where mental or emotional injuries incurred on the job are covered without the injured person having to link the harm to some kind of correlated physical injury.
In Connecticut, PTSD and other mental/emotional conditions can be covered under workers' compensation only if they were directly caused by an injury or occupational disease, though in 2019, Governor Lamont signed a law granting coverage to certain first responders if they experienced at least one of six "qualifying events" – for example, witnessing the death of an adult or a minor child, or witnessing or treating a person for an injury that leads to permanent disfigurement. The law does exclude some personnel, such as emergency medical technicians (EMTs), but it can still help some people.
Even if you are employed in an industry where you might benefit under Connecticut's existing laws, it can be difficult to link a PTSD diagnosis to a specific event or moment you suffered on the job, given the long-term nature of post-traumatic stress. Problems may only begin to occur weeks or months after a traumatic event; every person is different, but there is a statute of limitations in which workers' compensation claims must be filed. In Connecticut, if you do not file your claim within 1 year of the incident (or within 3 years of the first evidence of occupational disease symptoms, such as PTSD), it will be forever barred.
Call A Connecticut Workers' Compensation Attorney Today
In Connecticut, it is difficult to get workers' compensation coverage for PTSD or any other condition that is mental or emotional in nature – but it is not impossible. If you have been suffering, contacting a Stratford workers' compensation attorney may be the first step toward having hope. The Morizio Law Firm has helped countless injured employees and we are ready to offer you compassionate and experienced reputation today. Call our offices today for a free consultation.
Sources:
adaa.org/understanding-anxiety/posttraumatic-stress-disorder-ptsd
cga.ct.gov/2019/SUM/pdf/2019SUM00017-R02SB-00164-SUM.pdf
https://www.moriziolawfirm.com/how-employers-and-insurance-companies-use-surveillance-video-to-disprove-workers-compensation-claims/