How Different Types of CT Workers' Compensation Benefits Require Different Types of Proof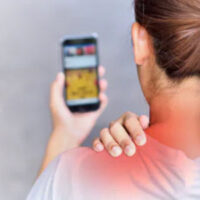 There are several different types of workers' compensation benefits available under Connecticut law. For example, there are temporary partial disability benefits, which apply to an employee who is able to return to some type of work, but not the same exact job or hours as before their injury or illness. In other cases, an employee may be completely incapable of working for a given period of time and receive temporary total disability benefits.
Review Board Finds Award of Total Disability Benefits Premature
Each type of disability benefit has its own standard of proof–i.e., it requires the claimant to present different kinds of evidence. So just because a workers' compensation commissioner finds you are qualified for temporary partial disability benefits, for example, that does not automatically qualify you for temporary total disability benefits.
A March 2020 decision from the Workers' Compensation Commission Compensation Review Board, Tedesco v. City of Bridgeport, helps to illustrate what we are talking about. In this case, a claimant applied for workers' compensation benefits due to various back injuries she developed in the course of her employment. In 2015, the claimant had a formal hearing before a workers' compensation commissioner, who awarded her permanent partial disability benefits. This type of award applies to cases where a claimant suffers the permanent, partial loss of use of a body part.
Following this decision, the claimant then sought a second award of temporary total disability benefits retroactive to 2004, when she stopped working due to her injury. A new hearing was held before a different commissioner. The claimant did not introduce any additional medical evidence at this second hearing. Instead, the commissioner determined the 2015 ruling already determined that the claimant "was totally and permanently disabled from work."
The Review Board disagreed with this reasoning. For one thing, the commissioner who issued the 2015 decision never actually concluded the claimant was totally and permanently disabled. A doctor who examined the claimant offered that opinion, but it was never formally incorporated into the commissioner's findings.
Second, and perhaps more notably, the 2015 hearing did not address the issue of temporary total disability benefits. Indeed, the Board noted that the employer "had no reason to marshal a defense" to such a claim, as it was not part of the claimant's original case. This is critical because the "elements of proof for permanent partial disability and temporary total incapacity are different." For instance, an award of total disability benefits requires medical evidence that the claimant "is still totally disabled as of the present." There was obviously no way a decision issued in 2015 could have made such a finding with respect to the present. The Board therefore said the claimant would have to submit her evidence to a new hearing.
Speak with a Connecticut Workers' Compensation Lawyer Today
Workers' compensation benefits require claimants to navigate a complex web of regulations and procedures. A board-certified Stratford workers' compensation attorney can provide you with valuable guidance and representation. Contact the Morizio Law Firm today to schedule a free consultation.
Source:
wcc.state.ct.us/crb/2020/6312crb.htm
https://www.moriziolawfirm.com/are-the-results-of-a-commissioners-exam-binding-in-a-connecticut-workers-compensation-case/