Employer Retaliation After Your Workers' Compensation Claim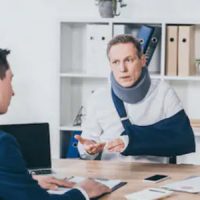 If you work for an employer who carries workers' compensation coverage, and you are injured on the job, you have the right to file for workers' compensation benefits. In all but the rarest situations, workers' compensation is seen as the exclusive remedy for on-the-job injuries, meaning that a worker cannot sue or pursue other methods for compensation. However, some employers are not above retaliating against their own workers for making claims – and if this happens to you, it is crucial that you know your options.
Many Methods Of Retaliation
Nearly every employer in Connecticut must carry workers' compensation insurance (with rare exceptions), which means that almost every injured employee in the state will seek workers' compensation benefits if they have been hurt on the job. Some employers take this exercise of rights poorly, either because they may dispute the provenance of the injury, or because they want to save money on insurance premiums – and while they cannot overtly retaliate, many will try to do it under the proverbial table.
There are several different ways that an employer may retaliate against an employee who files for workers' compensation benefits – for example, by forcing them to take a pay cut, assigning them to non-preferred work or shifts, and giving poor performance reviews that are unwarranted. In order to mount a claim for retaliation, an employee must establish that these actions would not have occurred but for the existence of their workers' compensation claim – which is difficult, but not impossible.
Seeking Redress
Connecticut law explicitly states that no covered employer may enact any kind of discipline or retaliation against an employee who filed a claim for workers' compensation. If the employee can establish that their employer acted in a retaliatory manner, they can pursue either of two potential avenues for holding their employer accountable:
They may file suit in the relevant district court, seeking reinstatement, back pay and benefits, and even punitive damages in some particularly egregious cases (punitive damages are those awarded against a defendant for no reason other than to punish – usually granted when the defendant's conduct has been particularly outrageous); or
They may file a complaint with the Workers' Compensation Commission, sending the issue to an administrative law judge. The judge will rule and provide a copy of the decision to each party, which can be appealed to the Appeals Court of Connecticut if either side finds the ruling insufficient.
Contact A Stratford, CT Workers' Compensation Attorney
If you have been injured on the job, and you experience negative employment action after filing a claim for benefits, please be aware that you do not have to accept this treatment, and that you may be able to hold your employer liable for such behavior. A Stratford workers' compensation attorney from the Morizio Law Firm can help you determine your best course of action. Call our office today at 475-338-3505 for a free consultation.
Sources:
casetext.com/case/senior-v-conn-workers-comp-commn-1
casetext.com/statute/general-statutes-of-connecticut/title-31-labor/chapter-568-workers-compensation-act/part-a-workers-compensation-commission-compensation-commissioners-employers-liability/subpart-ii-employers-liability/section-31-290a-discharge-or-discrimination-prohibited-right-of-action