Is Medical Inflation Affecting Workers' Compensation Claims?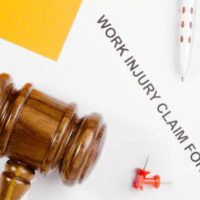 Something many people are unaware of is that there is a specific cost of labor, which is factored by averaging several costs related to hiring, training, and maintaining workers. Workers' compensation premium cost is one of the most important factors – which, in a time of general inflation, can cause worries for employers (and for employees who may need to make a workers' compensation claim one day). If you have been injured at work, and are aware of recent economic trends, you may be uncertain how the current climate will affect your claim.
Previously, the COVID-19 pandemic was thought to have affected price categories like wage growth in the United States, but reports from the National Council on Composition Insurance (NCCI) have shown that the pandemic actually had very little effect on these issues. While the pandemic has been one of the prime reasons for consumer price inflation (in other words, the price of domestic goods like gas or groceries) and property items like real estate, this is not so for wages or medical costs.
If one examines the price of wages, one can see that while wages increased sharply at the beginning of the pandemic, they have leveled off in the months and years since. This is likely because many employers offered hiring bonuses and other short-term benefits to those who would work back when no COVID vaccine existed, but were unwilling to commit to those employees long-term. Jobs are being added, but they do not necessarily pay a living wage, particularly those in the hospitality and leisure industry.
Conversely, medical costs have not risen due to the pandemic, at least not directly – but they have risen, primarily because there were rule changes related to reimbursement from the Centers for Medicare & Medicaid Services (CMS). The price of physician care rose approximately 3.5 percent between December 2020 and July 2021 – which is a significant increase – as well as a 4.5 percent increase in the costs for hospital outpatient care. When healthcare costs are higher, the size of a workers' compensation claim for that care will be affected.
What this means for you is that as premiums rise, employers and insurers may conceivably be less inclined to grant workers' compensation benefits to employees, especially in cases where it is not crystal clear that the injury or occupational disease was directly work-related. In these cases, you may have to appeal a denial or enlist an experienced workers' compensation attorney in order to get the benefits that you deserve.
Call A Connecticut Workers' Compensation Attorney
While there is some evidence that inflated prices may decrease as further adjustments are made to the cost of care, it is important you be aware of the economic factors that can affect your employer's bottom line – because indirectly, it may affect your life and livelihood. If you have been injured at work, a Stratford workers' compensation attorney from the Morizio Law Firm can help you get through the legal process, hopefully with a satisfactory result. We are happy to try and assist you. Call our office today for a free consultation.
Sources:
ncci.com/SecureDocuments/QEB/Insights-2021-Q2_Inflation.html
cms.gov/medicare/medicare-fee-for-service-payment/physicianfeesched