New Bill Could Expand Workers' Comp Coverage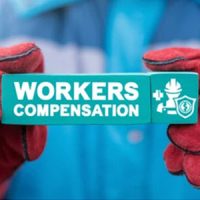 In late April 2023, a bill seeking to expand workers' compensation coverage in Connecticut was referred to the Appropriations Committee from the state Senate. While insurance companies immediately opposed the measure, there has been a groundswell of support for extending these benefits for some time. Connecticut employees who sustain post-traumatic stress-related injuries on the job have historically had to fight for any assistance they can obtain.
A similar bill failed to gain traction in 2022, but lawmakers are trying again, with the intent to expand coverage to all workers who witnessed a 'qualifying event' such as a person's passing. In addition, another provision seeks to expand the definition of a 'first responder,' who can already seek coverage for post-traumatic stress disorder (PTSD) in Connecticut, to include dispatchers.
Insurers are leery of passing such a bill, citing a fear of increased premium costs, after workers' compensation claim rates have steadily decreased over time in recent years. California's governor declined to sign a similar bill in 2022, citing a lack of data on whether such a law was necessary and would be applied appropriately, and Connecticut insurers fear similar fallout.
That said, the hardship for workers who develop PTSD or other occupational diseases is very real. As current law stands, only first responders have any claim for psychological distress; for anyone else, mental or emotional distress is only a compensable injury if it is caused directly by physical trauma. For example, if a person develops PTSD after sustaining serious injuries in an automobile accident, that PTSD would be compensable, regardless of that person's employment.
Contact A Stratford, CT Workers' Compensation Attorney
While the ultimate resolution of the bill remains to be seen, the fact remains that if you develop a post-traumatic stress-related injury at work, you need a Stratford workers' compensation attorney to help give you the best chance to recover for what you have been through. Contact the Morizio Law Firm today for a free consultation.
Sources:
cga.ct.gov/asp/cgabillstatus/cgabillstatus.asp?selBillType=Bill&which_year=2023&bill_num=913
portal.ct.gov/Office-of-the-Governor/News/Press-Releases/2019/07-2019/Governor-Lamont-Signs-Law-Proving-PTSD-Coverage-for-Police-and-Firefighters