Workers' Compensation In The Connecticut Construction Industry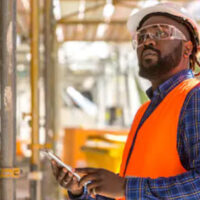 Construction is one of the most dangerous jobs in the United States today, with roughly 20 percent of all fatal workplace accidents occurring in that industry, according to the Occupational Safety & Health Administration (OSHA). If you work in the construction industry, your odds of injury at work are unfortunately higher than workers in many other industries. One might think that construction employers would be more used to workers' compensation claims, but some are just as reluctant to pay even a legitimate claim as any other employer. Knowing your rights is crucial.
Connecticut is an unusual state in that it requires every employee to be covered by workers' compensation insurance (except for certain domestic employees), including otherwise uninsured subcontractors. This means that as long as it can be established that a work injury actually occurred on the job, an injured worker is entitled to receive medical coverage and payments for lost wages. Even if you are a subcontractor, you have the right to seek medical care if you are injured on the job.
One thing that may keep some workers from seeking workers' compensation coverage is a mistaken belief that they cannot if their injury was their fault. Workers' compensation coverage is available to anyone injured at work, regardless of fault. It is part of the bargain that an employer makes when they offer a job to an employee – in exchange for no-fault workers' compensation coverage, the employee loses their right to file suit against their employer in the event of a work injury.
That said, it is not always easy to establish that your injury occurred at work. Injuries that are progressive, such as degenerative disc disease or other conditions that cause back pain, can sometimes lead to denied workers' compensation claims. This is because of a concept referred to as 'major contributing cause' (MCC). The MCC of a compensable workers' compensation injury must have occurred at work, and with a vague complaint like degenerative back pain, it is difficult – if not impossible – to establish what percentage of your injury happened on the job versus happening at home.
None of this is to say that you should not try to seek the compensation you deserve. A successful workers' compensation claim can get you benefits for lost wages and temporary partial or total disability, which can make all the difference for your family, particularly if you are the sole wage earner for your family. An experienced attorney can improve your claim's chances of approval.
Contact A Connecticut Workers' Compensation Attorney
Given the seasonal and somewhat unsteady nature of a fair amount of construction work, knowing that you are covered by workers' compensation can help to set your mind at ease. If you have been injured, enlisting a Stratford workers' compensation attorney can help give your claim the best chance of success. The Morizio Law Firm has been handling these cases for many years now, and is happy to try and assist you. Contact our offices today at 475-338-3505 for a free consultation.
Sources:
osha.gov/top10citedstandards
wcc.state.ct.us/law/wc-act/2007/31-284.htm