Arizona Ruling Sparks Controversy About "Mental" Workplace Injuries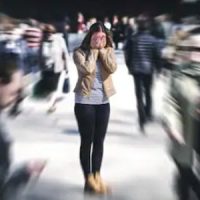 In recent years, there has been quite a lot of discussion about workers' compensation insurance and whether it should be used to cover mental or emotional injuries sustained on the job. While Connecticut law currently only extends this privilege to first responders, other states seem to be diverging toward refusing any compensation at all for this type of injury. A recent ruling from the Arizona Supreme Court seems to confirm this.
In 2018, a Tucson police officer handled a domestic violence call in which the suspect died by suicide. He began to experience nightmares, flashbacks, and difficulty concentrating – all identified as classic signs of post-traumatic stress disorder (PTSD). Arizona law allows an injured worker to seek compensation for this type of injury, but with two caveats: the mental health-related injury must have been "job-related," and it must have been caused by "unexpected, unusual, or extraordinary circumstances."
A 6-1 Court of Appeals held that the officer's injury was not caused by anything "unexpected" or "unusual" – sadly, experiencing such tragic events is considered a foreseeable part of a policeman's job, and thus the officer was not entitled to recover for PTSD and its complications. The state Supreme Court affirmed the ruling. This creates a potentially insurmountable standard for Arizona workers, with concerns about such a ruling having influence elsewhere.
It has long been held in law across the United States that mental or emotional injuries are not, as a general rule, compensable under workers' compensation. Some states, such as Florida, allow recovery for emotional injuries if they can be directly linked to physical injuries, but not otherwise (this is referred to as the "impact rule"). Connecticut law does allow those in specific professions to recover for PTSD and other similar conditions if it can be proved that the condition was directly caused by the person's line of work – but this is very often difficult to do simply because PTSD may develop slowly, over time.
Contact A Stratford, CT Workers' Compensation Attorney
While it remains to be seen what effect the Arizona ruling will have on other states, know that obtaining compensation for PTSD or another mental/emotional injury in Connecticut is difficult. Enlisting an experienced Stratford workers' compensation attorney from the Morizio Law Firm can help ensure your rights are protected. Call our office today at 475-338-3505 for a free consultation.
Sources:
casetext.com/case/matthews-v-indus-commn-of-ariz
law.justia.com/cases/florida/supreme-court/1985/62830-0.html