Can I Ever Sue My Employer For A Work Injury?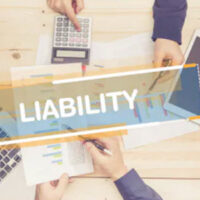 When you are injured on the job, you are generally expected to seek help for that injury through your employer's workers' compensation insurance. An injured worker has the right to reasonable medical care, as well as wage-loss benefits designed to cover expenses during the worker's period of recovery. In exchange for that care, you generally give up the right to file a civil suit against your employer, as per the Connecticut Workers' Compensation Act – workers' compensation is intended to be an "exclusive remedy." However, there are very limited exceptions in which one is able to file suit, and it is worth being aware of them, even if they are unlikely to happen to you.
In a normal workers' compensation case, the issue of fault is irrelevant. Nearly every employer in Connecticut is required to carry workers' compensation insurance, aside from those who only have household employees, so if an employee is injured in most businesses, they have the right to file a workers' compensation claim. They must file it properly and within the specified time frame – usually within one year from the date of your accident, or within three years from the onset of an occupational disease – but every employee has the right if their injury occurred on the job, or at a point where they were acting within the scope of their employment.
The major deviations to this process tend to come from instances where fault becomes an issue, and most of the time, it is the employer's fault that is at issue. However, one common scenario where an injured employee is able to file a lawsuit is when their injuries were allegedly caused by a third party – for example, if the employee delivers pizza for a living and is involved in an accident with another vehicle, the employee may be able to file for workers' compensation and file a personal injury lawsuit against the allegedly negligent driver. The employer may be able to seek what is known as subrogation (a type of repayment), but the employee may still recover.
One occasion where an employee may be able to file suit against their employer specifically is if the employer does not carry workers' compensation insurance. In Connecticut, this almost certainly means that the employer is in violation of the law, but more specifically, since the employer cannot offer care to the employee, there is nothing precluding the employee from filing suit. Similar logic applies if an employer maliciously or intentionally acts to injure their employees – no contract or bargain exists, so the employee can seek redress for the wrong committed against them.
Call A Connecticut Workers' Compensation Attorney
Most of the time, workers' compensation claims follow a fairly standard process, but when they do not, they can be confusing and complex. If you need assistance on a workers' compensation claim or have questions about whether or not you have the right to file suit, calling a Stratford workers' compensation attorney from the Morizio Law Firm may be a good first step to getting the guidance you need. Call our offices today at 475-338-3505 for a free consultation.
Sources:
wcc.state.ct.us/law/wc-act/2009/31-293a.htm
wcc.state.ct.us/law/wc-act/2005/31-284.htm