How Can I Tell If I'm Experiencing Workers' Compensation Retaliation?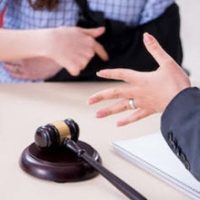 If you are injured on the job, you have the right to file a workers' compensation claim with your employer's insurer, and receive appropriate medical care. However, some employers do not take it well when an employee actually uses these procedures, despite Connecticut law branding workers' compensation as the exclusive remedy against an employer. If you have experienced any negative employment action as a result of filing for workers' compensation, contacting an experienced workers' compensation attorney is crucial.
It may seem unfair that workers' compensation is the sole avenue you have to file against your employer if you are injured, but there is a trade-off; in exchange for giving up your right to sue your employer (except in cases where your employer displayed actual malice resulting in your injury), you do not have to prove fault before receiving medical care, and the law prohibits your employer from retaliating against you for filing a workers' compensation claim. Obviously, this does not stop some employers from doing so.
That said, too many employees think that only termination counts as 'retaliation,' and thus may not file a complaint even if they are subjected to other types of unfair treatment. Any kind of negative employment action can qualify – some of the most common include abrupt demotion, pay cut, disciplinary action that seems disproportionate or unfair, and wage issues that seem to appear out of nowhere. While it is possible to experience negative employment action based on legitimate concerns like poor job performance, an employer would have to prove that link if it is in doubt.
Employers retaliate for many different reasons, but perhaps the most common is that workers' compensation claims lead to higher insurance premiums. Some of them are more subtle than others, but regardless of the actual cause of your employer's actions, it is worth noting that your filing for workers' compensation does not have to be the only reason for the negative employment action; if you can prove that it played a role in your employer's action at all, it will reflect negatively on your employer. An employer simply cannot put money ahead of their employees' legal rights.
Contact A Connecticut Workers' Compensation Attorney
Workers' compensation in Connecticut is based on the bargain between employer and employee, but if an employer retaliates against an employee for exercising their legal rights, the bargain has been broken. If this has happened to you, calling a Stratford workers' compensation attorney from the Morizio Law Firm can be the first step toward getting a fair outcome in your case. Contact our offices today at 475-338-3505 for a free consultation.
Sources:
wcc.state.ct.us/law/wc-act/2017/31-284.htm
wcc.state.ct.us/law/wc-act/2007/31-290a.htm